Posted by Stefan W. on May 7th 2017
Wine box feat. Washington D.C. Skyline
This is a wine box I made featuring Washington D.C. I used the couples 2 first names followed with their wedding date.
On the bottom stretching across the lid our capitol.
want your own?...there're only $64.94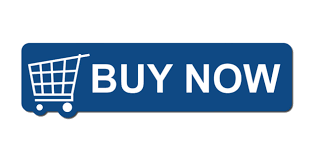 Some Technical Details:
Size: 14"x 5.5" x 5.5"
Font used on names: Monotype corsiva
Font used on Date: Aver
Wood: Pine
Stain: Dark Walnut
Sealer: Beeswax
Carvings: Black paint
Carving technique: V-carve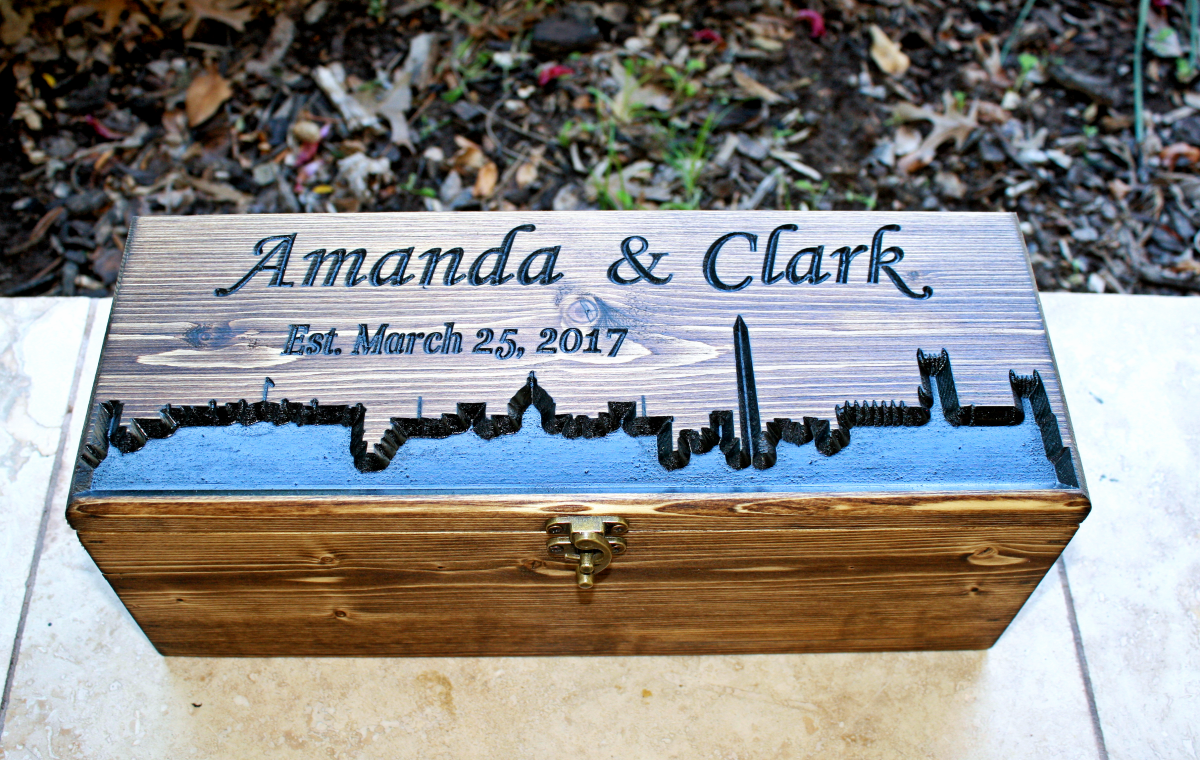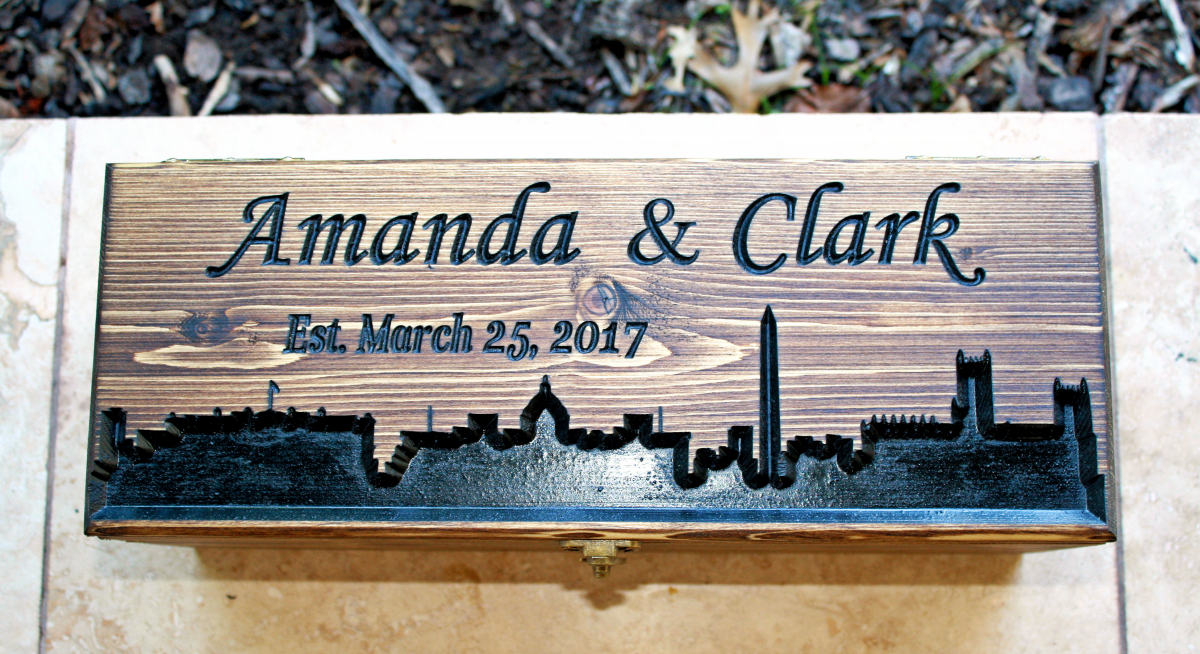 The wine box comes with 2 holders for the bottle. We use a 750ml slim bottle.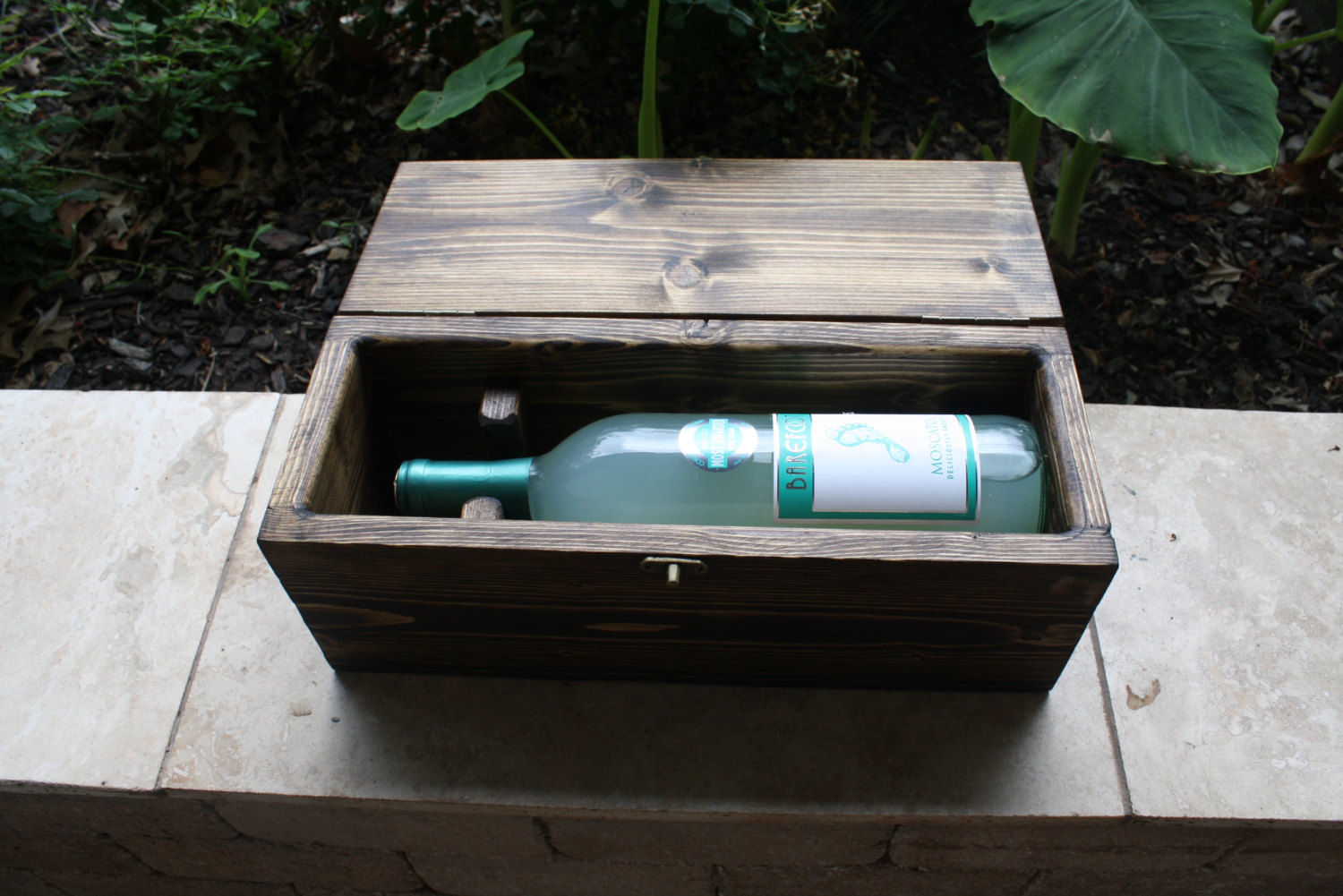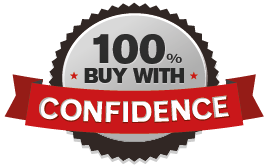 I offer full support during the design process. I email proofs with every order and design changes are always free :)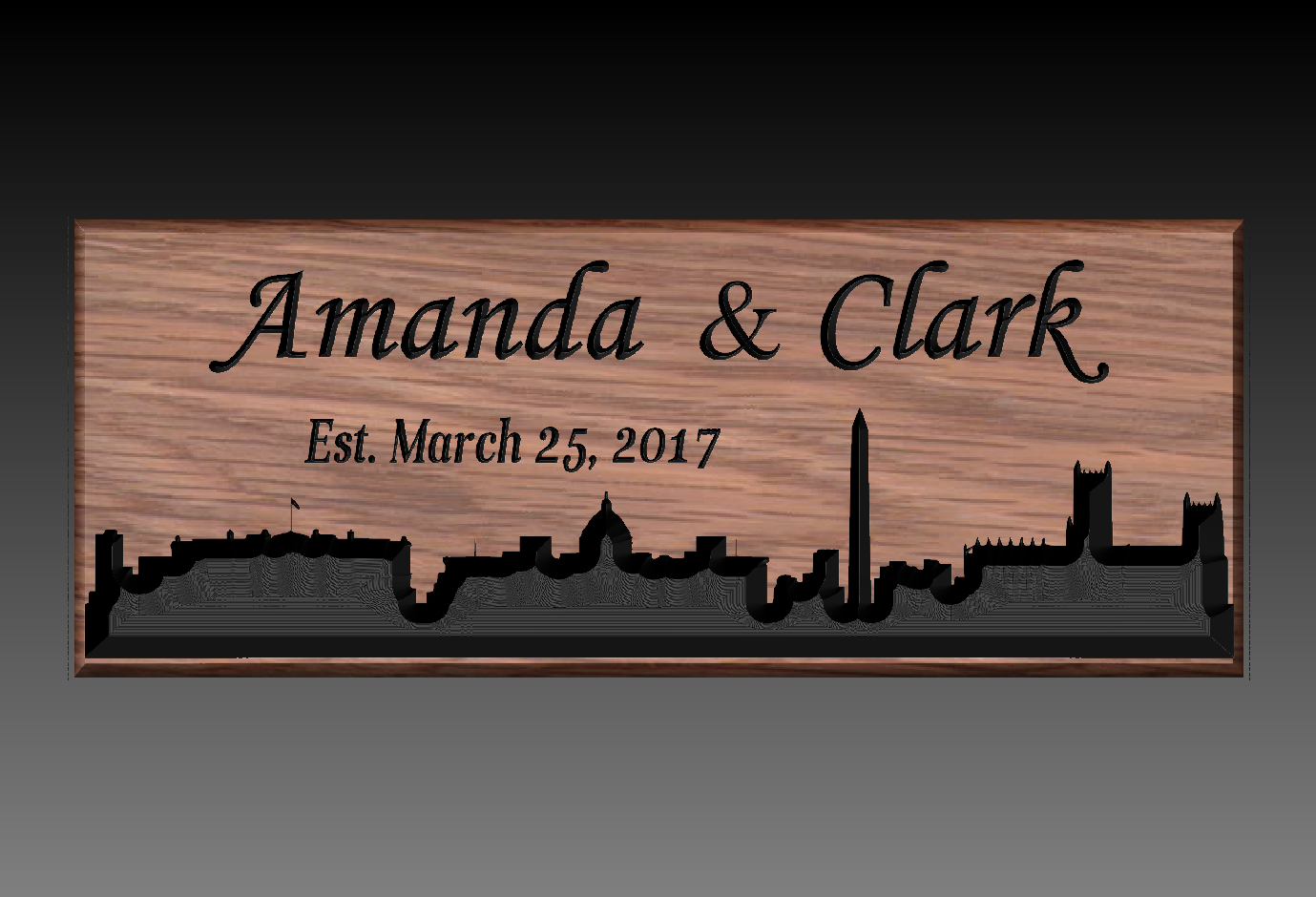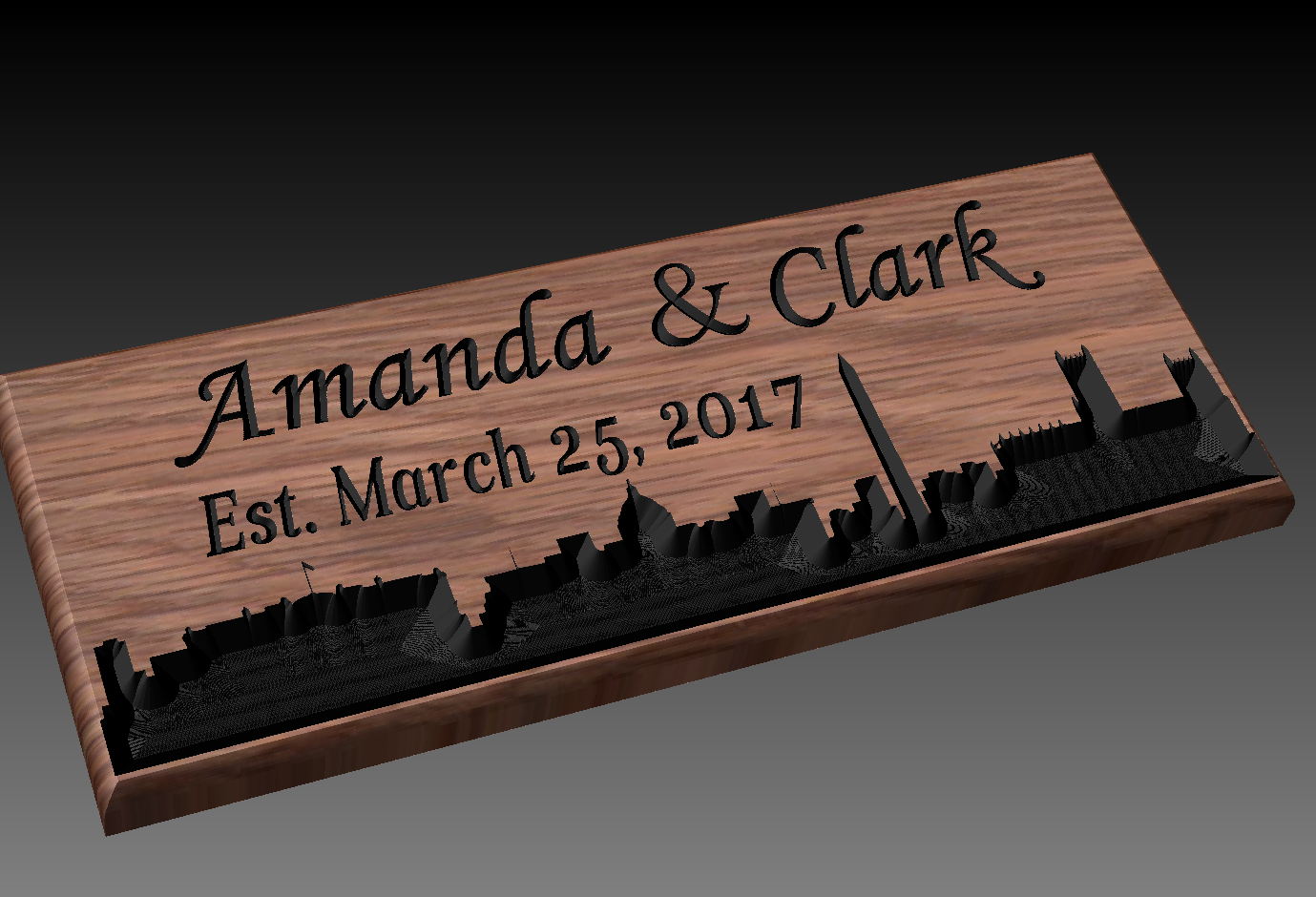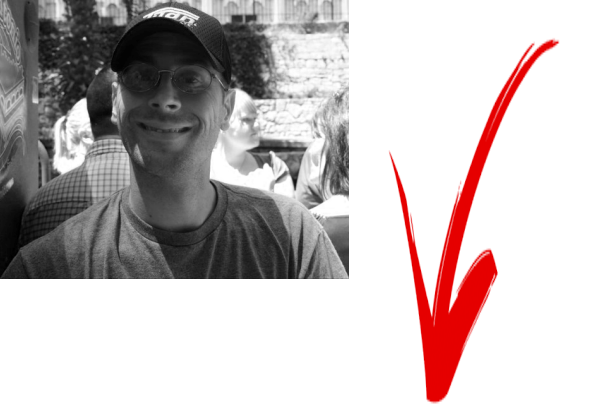 Let me know what you think,leave me a comment below....