Posted by Stefan W. on May 7th 2017
Nurses' Week Giveaway
We all know a nurse! Comment below to nominate an awesome nurse for our Nurses' Week

Giveaway! Three winners will be randomly drawn on Friday evening!

Nurses work long, stressful shifts and give of themselves on a daily basis. Why not honor one of

these hard-working men and women that YOU know by having a custom sign made for them?

You can even have one made for the unit/floor you work on! You can have almost anything you

want carved into the sign: name, date, workplace name, unit name, heart rhythms or other

nursing-related symbols, etc. We welcome your creativity!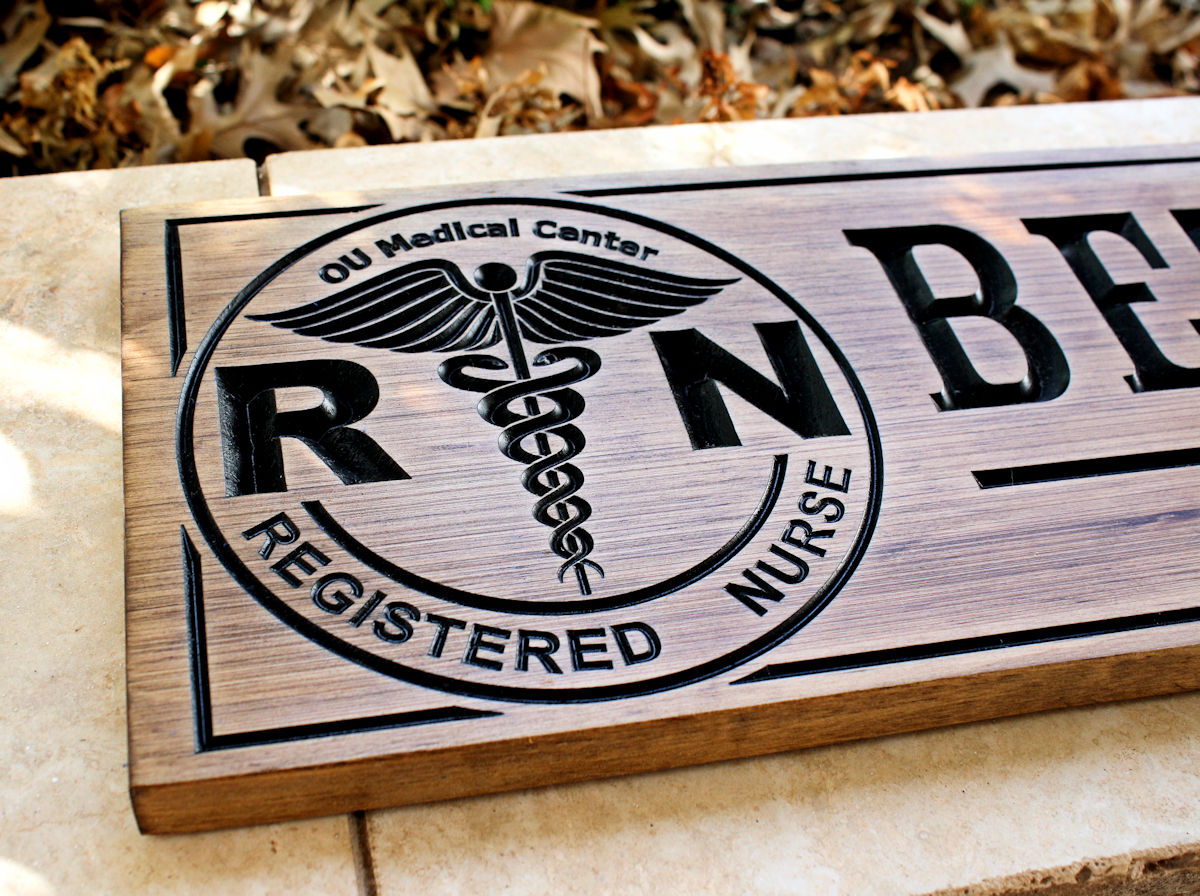 Some boring technical details:

Size: 23" x 7" x 3/4"
Wood: Pine
Stain: Special Walnut
Carving: Painted black
Technique: V-Carve...90°

Design:

Logo: On the logo we can feature a hospital name or simply leave it off.
Name: You can feat. the first name or last name. Font can also be changed.