Posted by Stefan W. on Apr 1st 2017
This is one of our wedding ceremony center pieces wine box. Featuring the New York skyline.
Outside Dimension: 14" x 5.5" x 5.5"
• Inside Dimension: 12.5" x 4.0" x 4.0"
• fits a standard 750ml (25.3 OZ) Bottle
• Bottle holders are removable, easily converts wine box into a keep sake box for the couple.
• comes with 2 brass hinges and HASP lock in the front.
• STAIN: Dark Walnut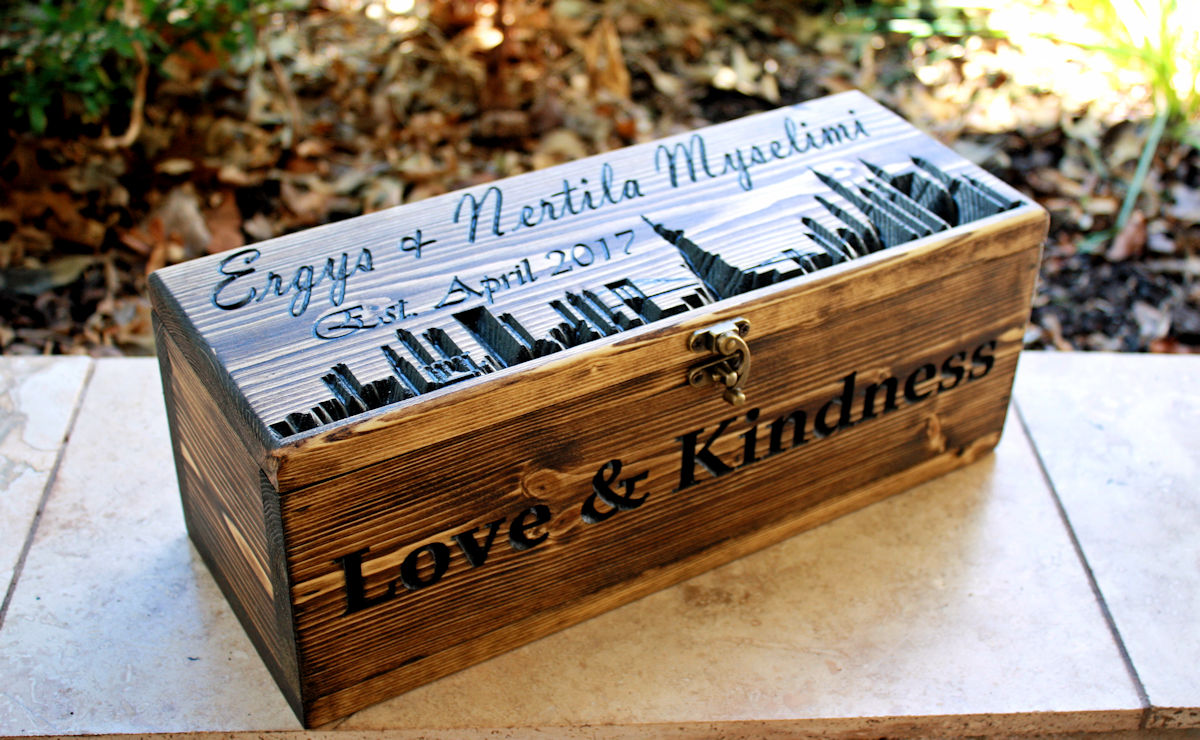 The lid featuring the New York Skyline the couples names and EST. Date.

Fonts used:
Names: Housegrind
Date: Vivaldi
The front of the box can feat. any text / quote. On this box "LOVE & KINDNESS"

Font used: Book Antique




All our custom wine boxes come with a centered HASP lock. If you like to lock your winbox with offer 2 HAPS locks with 2 padlocks in antique brass here.