Home bar sign- wooden bar sign, home PUB sign, rustic wooden pub sign for your home bar (CWD-686)
New DESIGN
If you are looking for a custom rustic home bar or home pub sign, here is a 23"x 9" PUB sign finished with a Dark Walnut stain.
Text: HEALY'S PUB
Cold Drinks and Storytelling
Good Times and Carrying on
Artwork: 2 shamrock's and a peach fruit in the middle.

This sign is fully customizable!

If you have any questions or a Design you like us to make for you please contact us anytime: EMAIL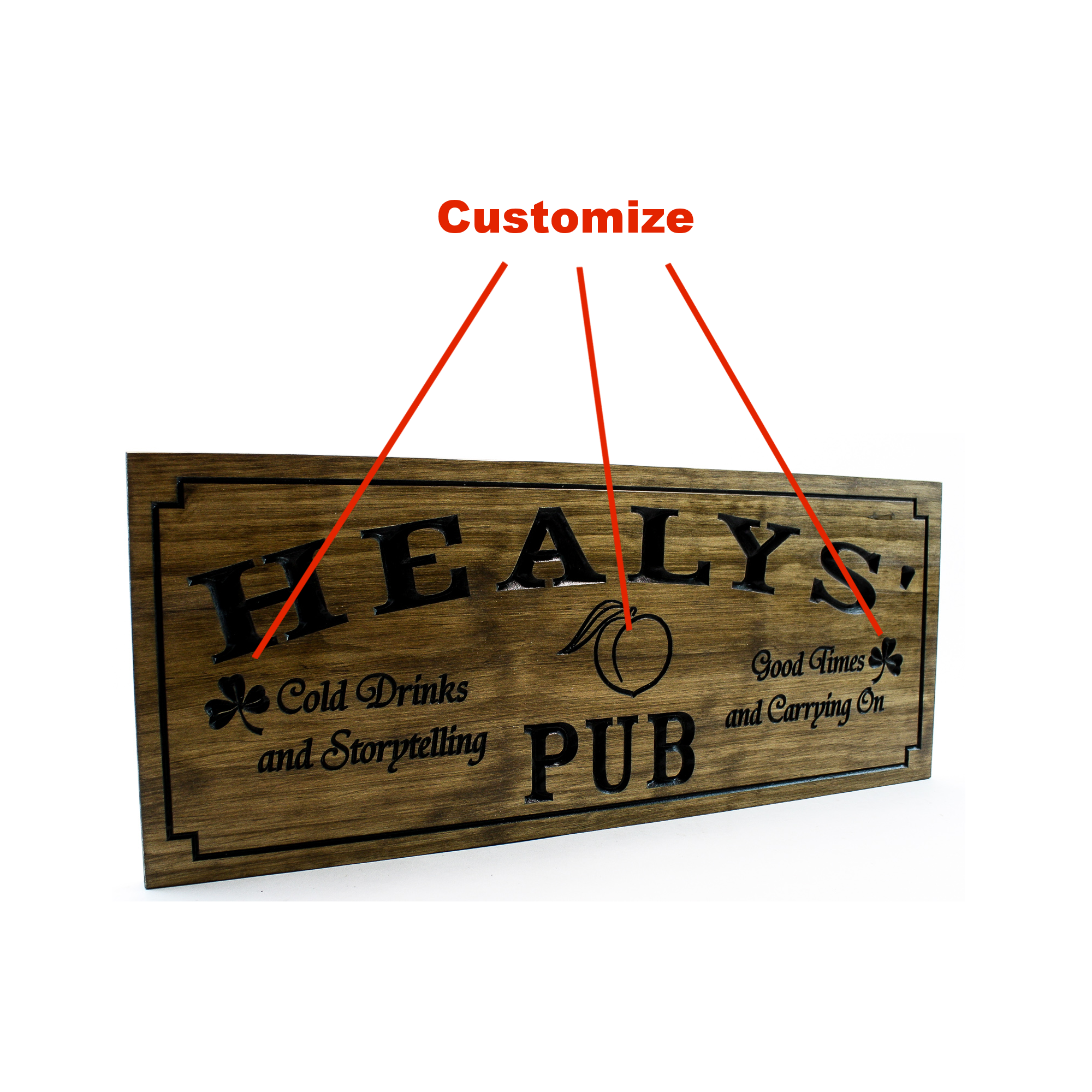 Recent Posts
Field Artillery Squadron, 3rd Cavalry RegimentSHOP all military signs | Contact us this i …

BRYN AWELON - Welsh inspired custom signThis welsh inspired sign started out with our CWD- …

US ARMY | US ARMY RESERVE SIGN - Military signOne of my latest projects a 23x7 military plague …