Posted by Jaimie W on Sep 2nd 2020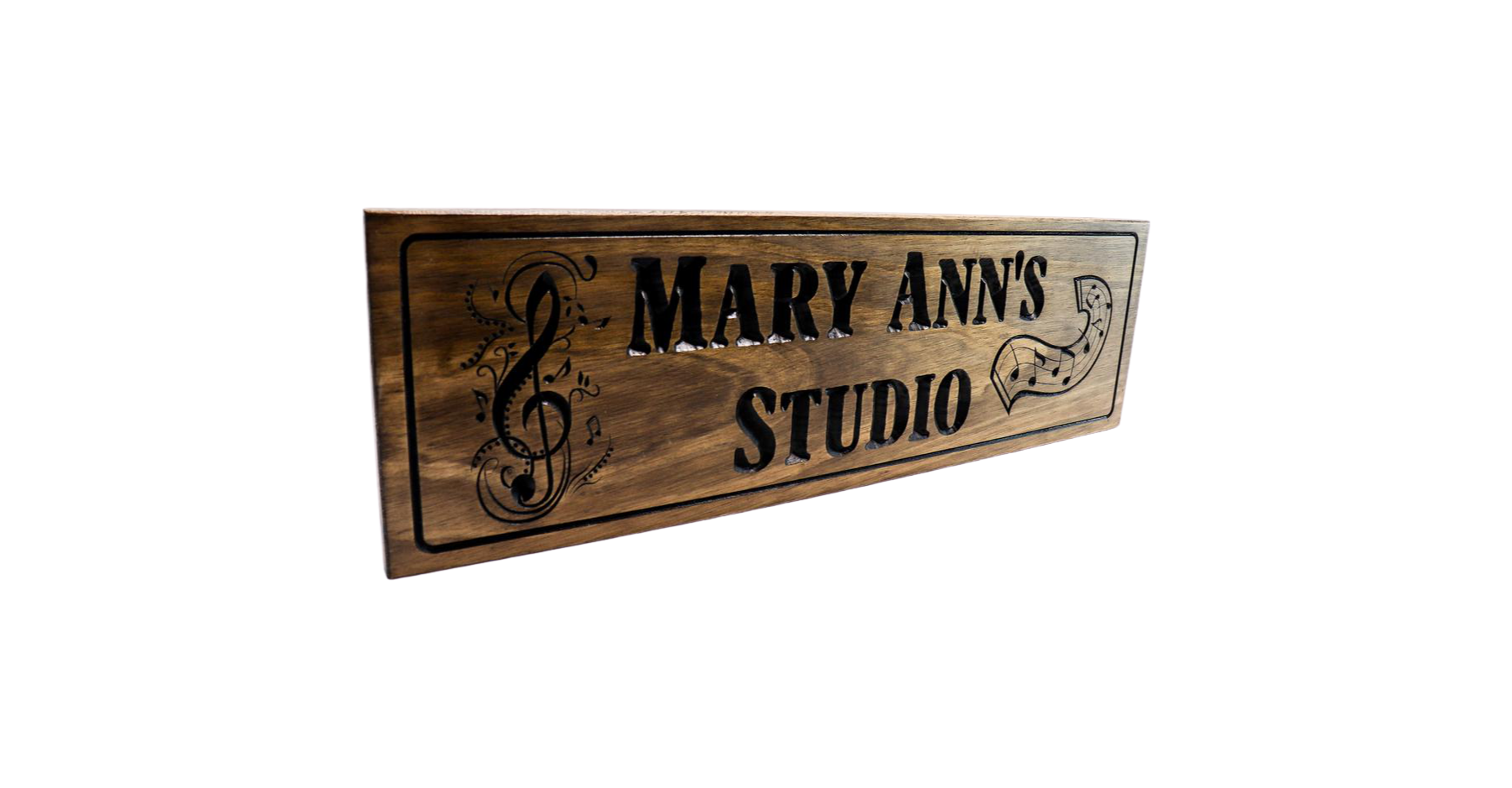 We really enjoyed this recent project which was a gift for a piano teacher. Her husband loved the look of our dark walnut stained signs and requested some musical-themed images for his order. I found a fancy treble cleft image and also one with music notes on a keyboard that looked great together. The finished product was gorgeous and well-received. The customer sent us a picture of how nice the sign looks hung above the piano in the music studio.

BUY THIS SIGN HERE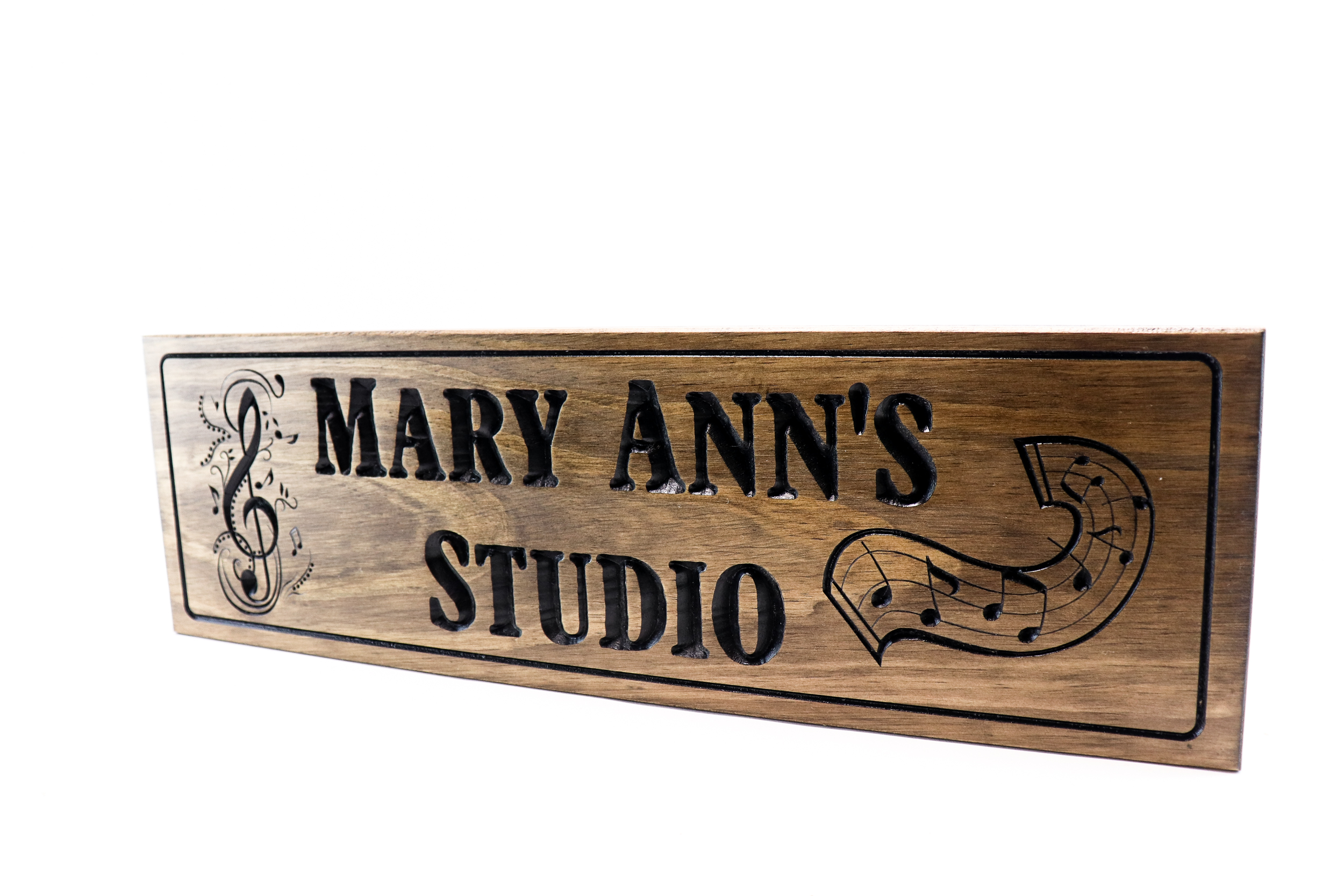 This is an image of how the vectors look in our designing software. We can put almost anything on a sign, especially music-related images. Electric or acoustic guitars, other musical instruments, music notes, etc. Just send us a quick email with your design idea and we will do our best to make it happen!



This sign is made of Pine Wood and stained dark walnut. We also have a lighter brown option called Special Walnut. The size of this sign is 23" x 7" but we also offer 23" x 9" and 23" x 11".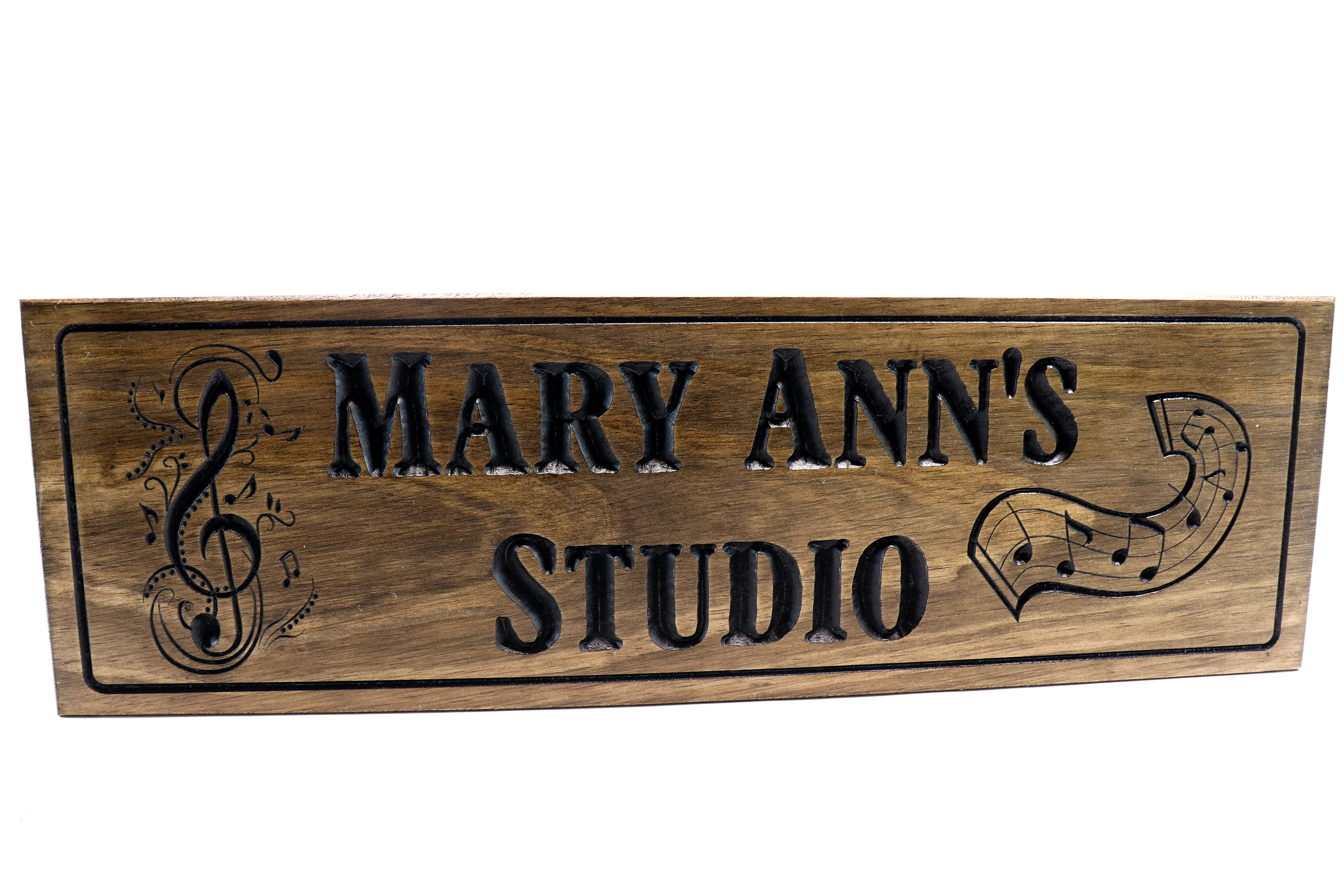 This music studio sign would be great for any piano or guitar teacher, choir or band leader, singers, dancers, orchestra or small ensemble members, home studios or music stores. Let us know if we can make a sign for the musical artist you know!