This is a brand new design for our military line. We combined our best-selling design, CWD-218, with a whole new 3-D effect and came up with this beautiful personalized plaque to honor the veteran, retirement, rank promotion or active duty personnel you know or work with.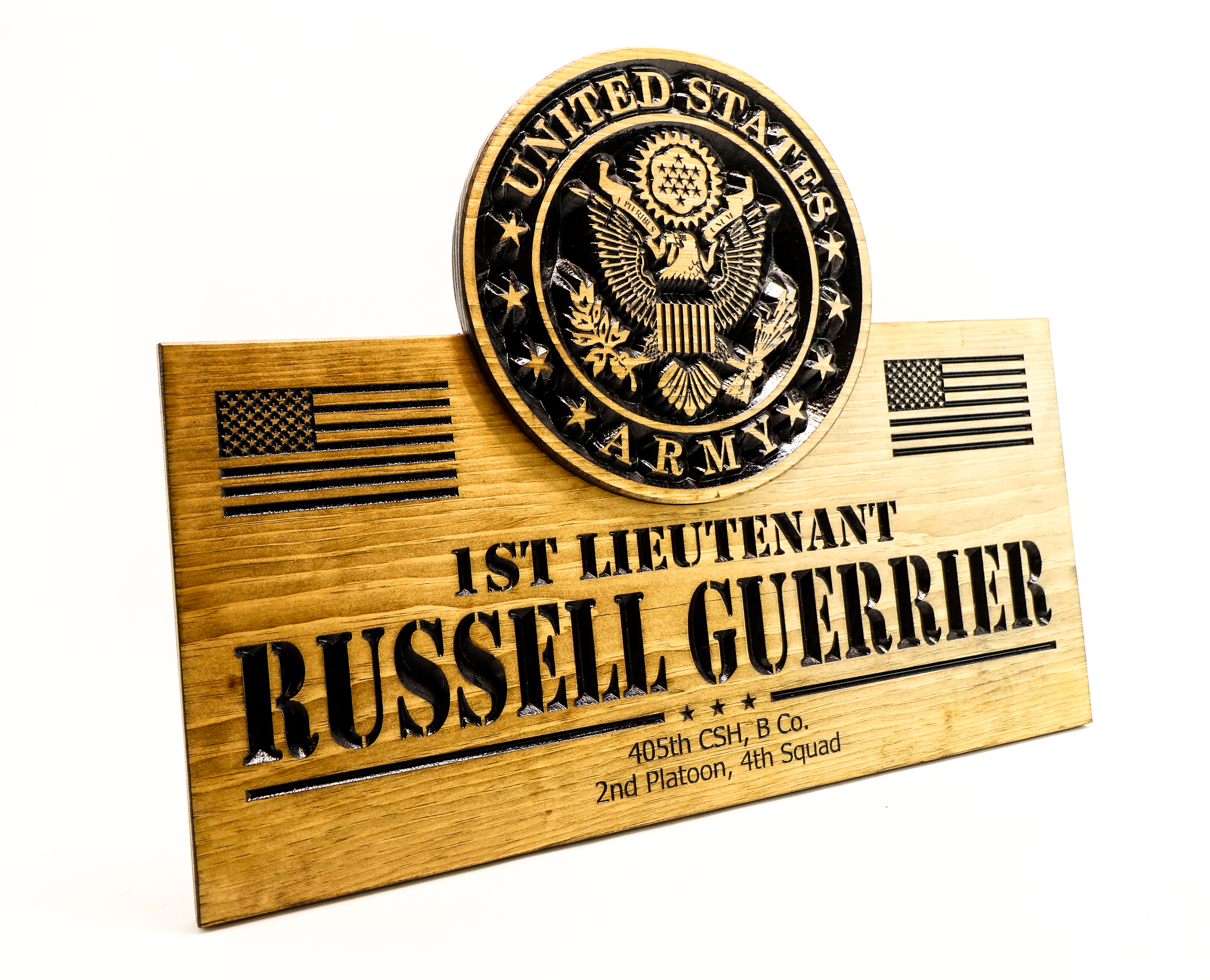 The middle emblem is 10" in diameter, which is large enough to show great detail. We can do US Army, US Air Force, US Navy, US Coast Guard, US Army Reserves and most round unit, company, battalion, or regiment emblems. Just email us an attachment of your patch and we will take a look! CONTACT US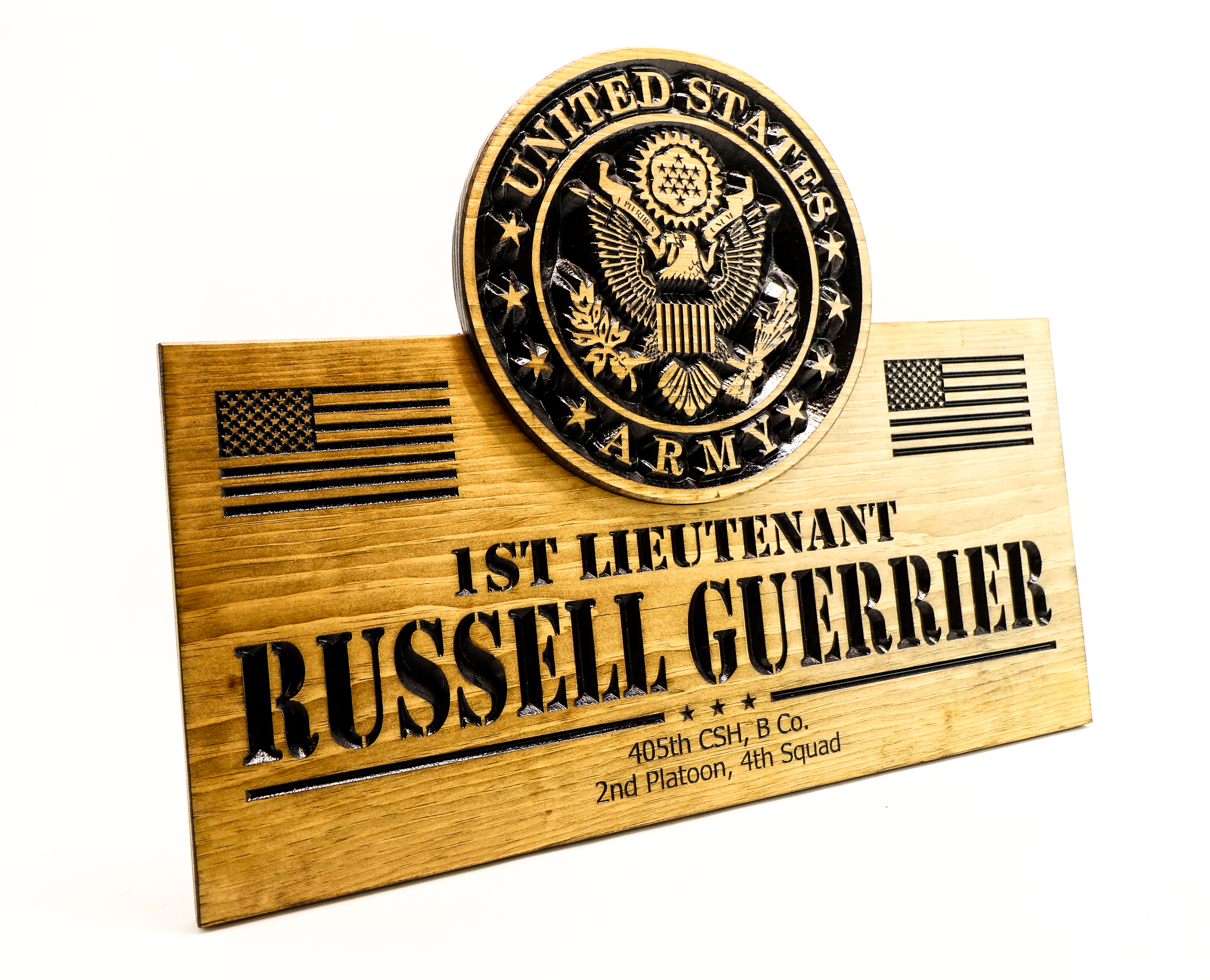 We have two American flags in the top corners as an example, but we can alternatively put rank badges there instead to give it an extra personal touch.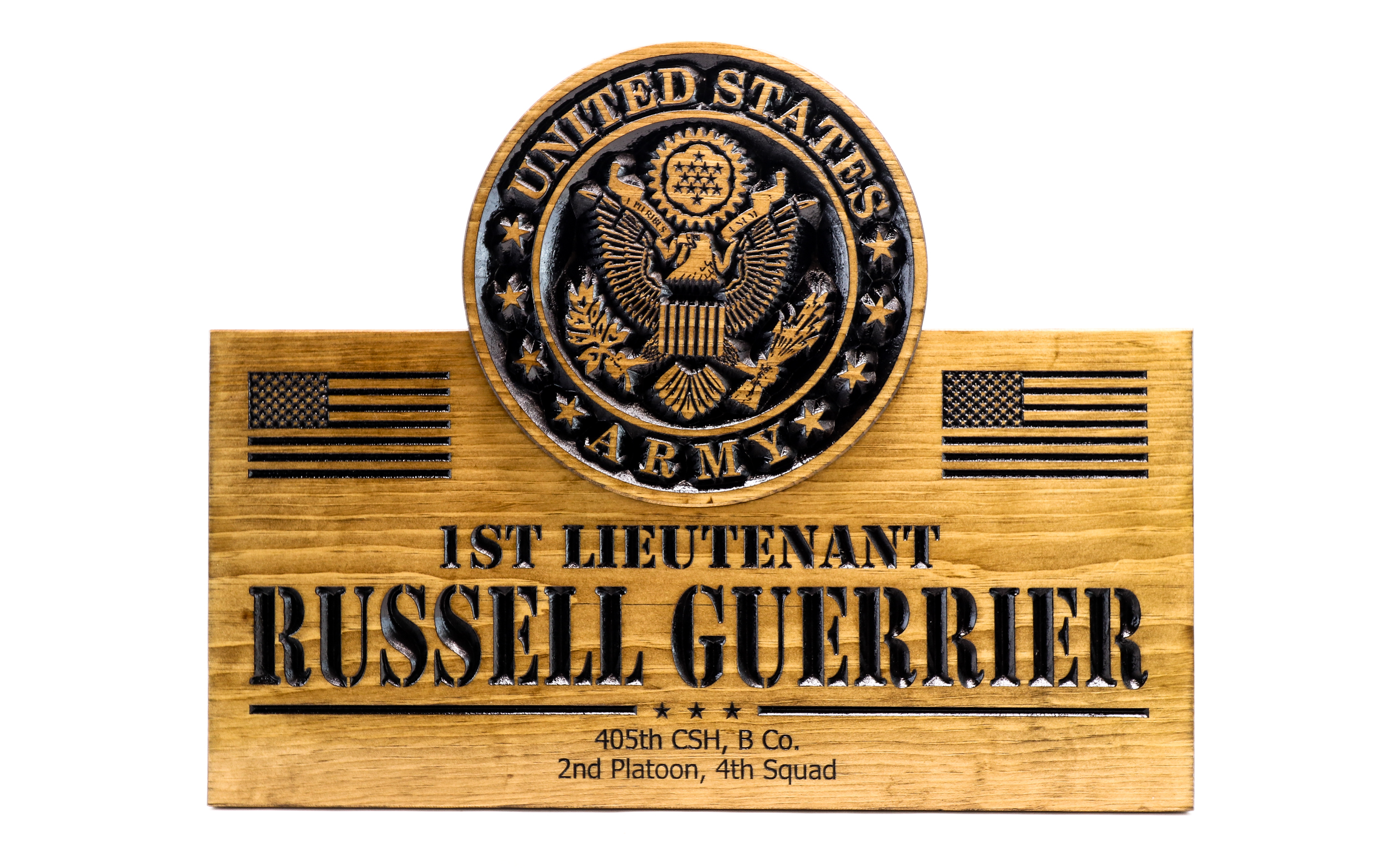 This customized wooden sign is made of pine wood and stained a dark walnut. The sign is 23" long by 16" tall at the highest. It will come with two saw tooth hangars installed for immediate display.