We were totally caught off guard when, a couple of weeks ago, we were approached by the White House Communications Agency to make a custom military plaque for a retiring Officer. I don't think anything can prepare you for the surprise or the humble flattery!
We were able to convert the emblem into vector format so that our design software could trace the lines. Once the proof was approved, we got to work, hoping that we could live up to expectations for such an impressive customer!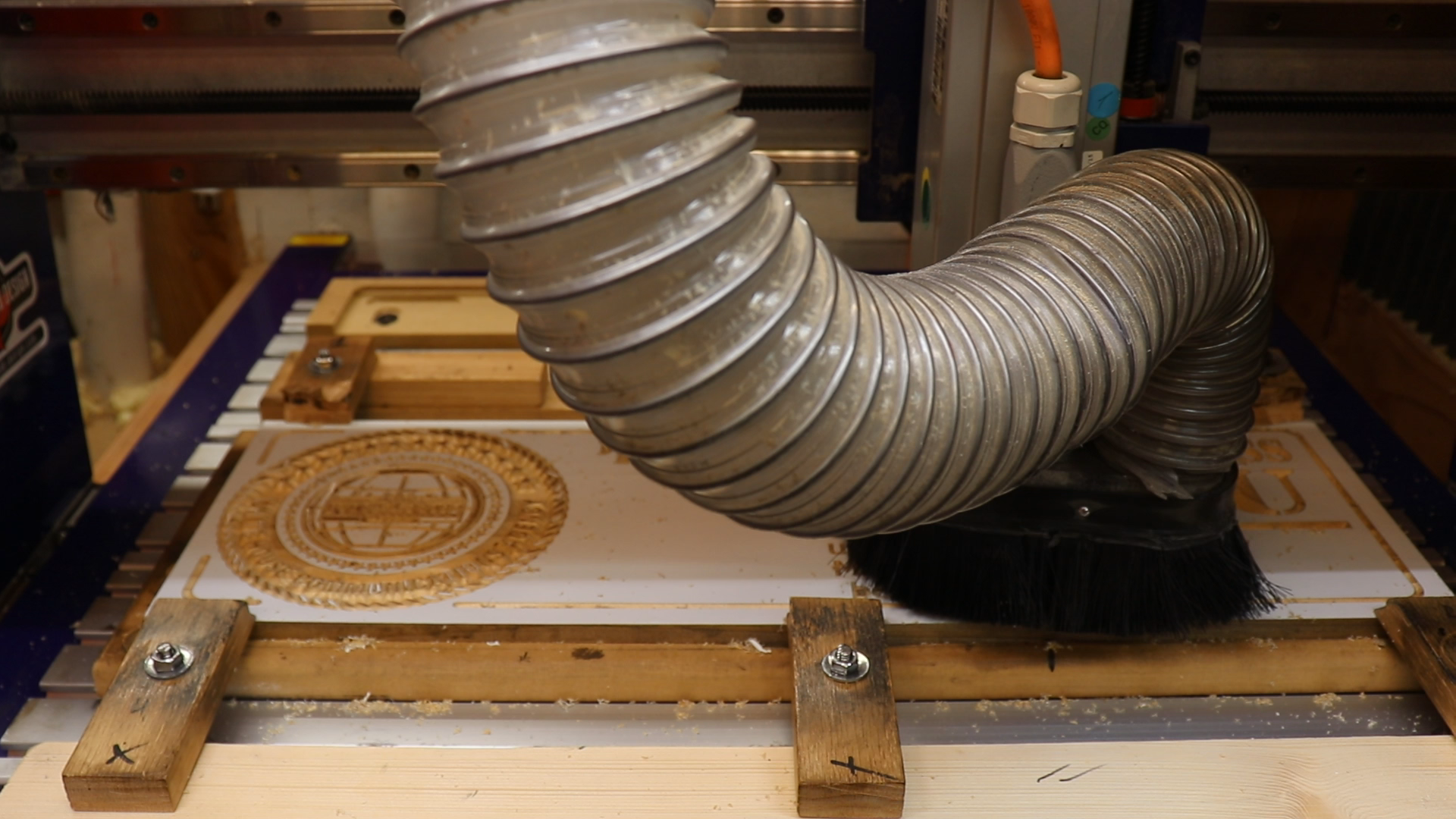 We can take almost any emblem, battalion, unit, agency, regiment or military branch in the armed forces and turn it into a vector for carving. Sometimes it takes many man-hours and an additional design fee, but there are very few that we've had to turn down. We can also do any rank emblem.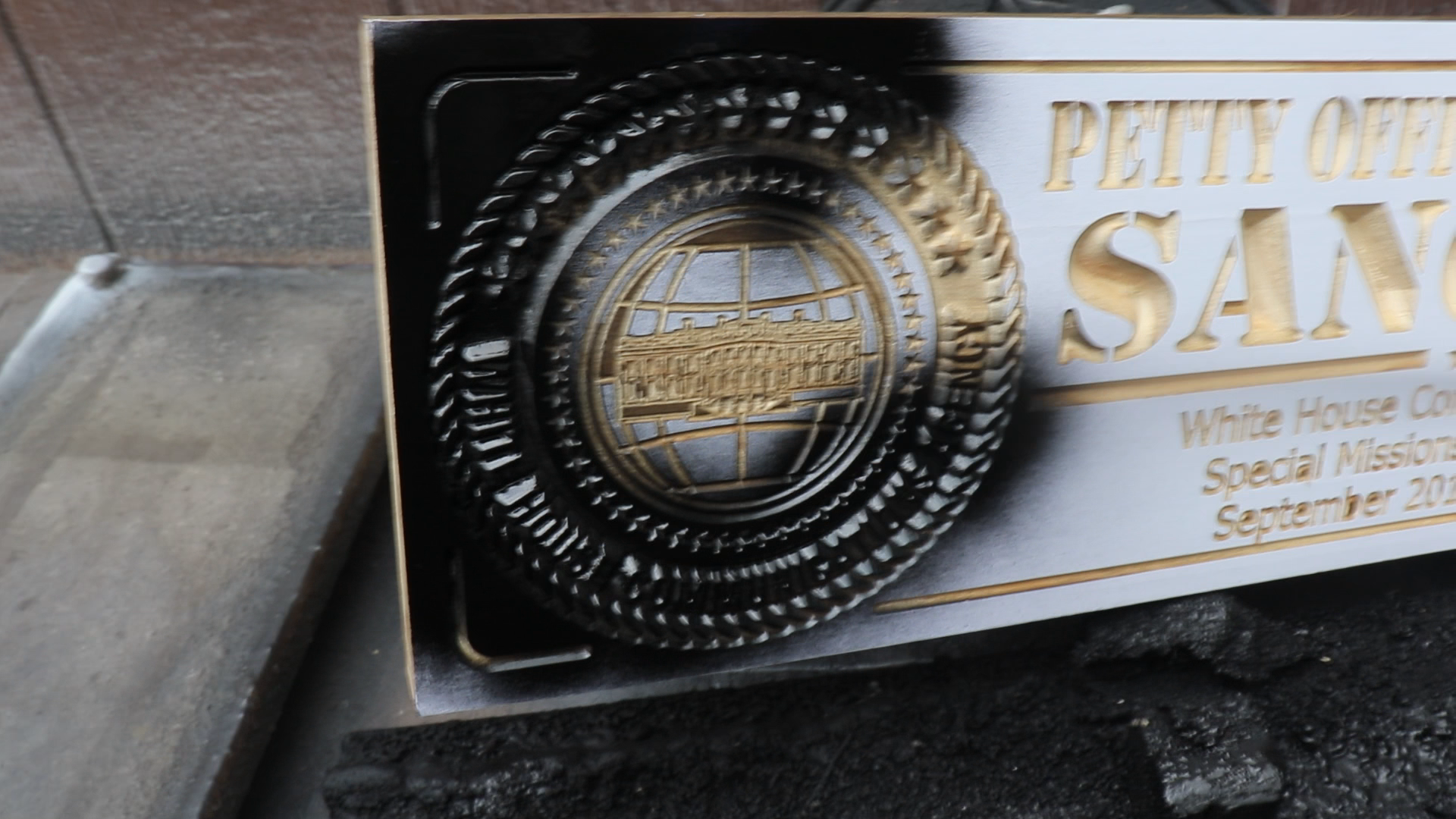 We took the same great care in the White House Communications Agency sign that we take on the signs we make. Each piece is made-to-order and unique to each customer.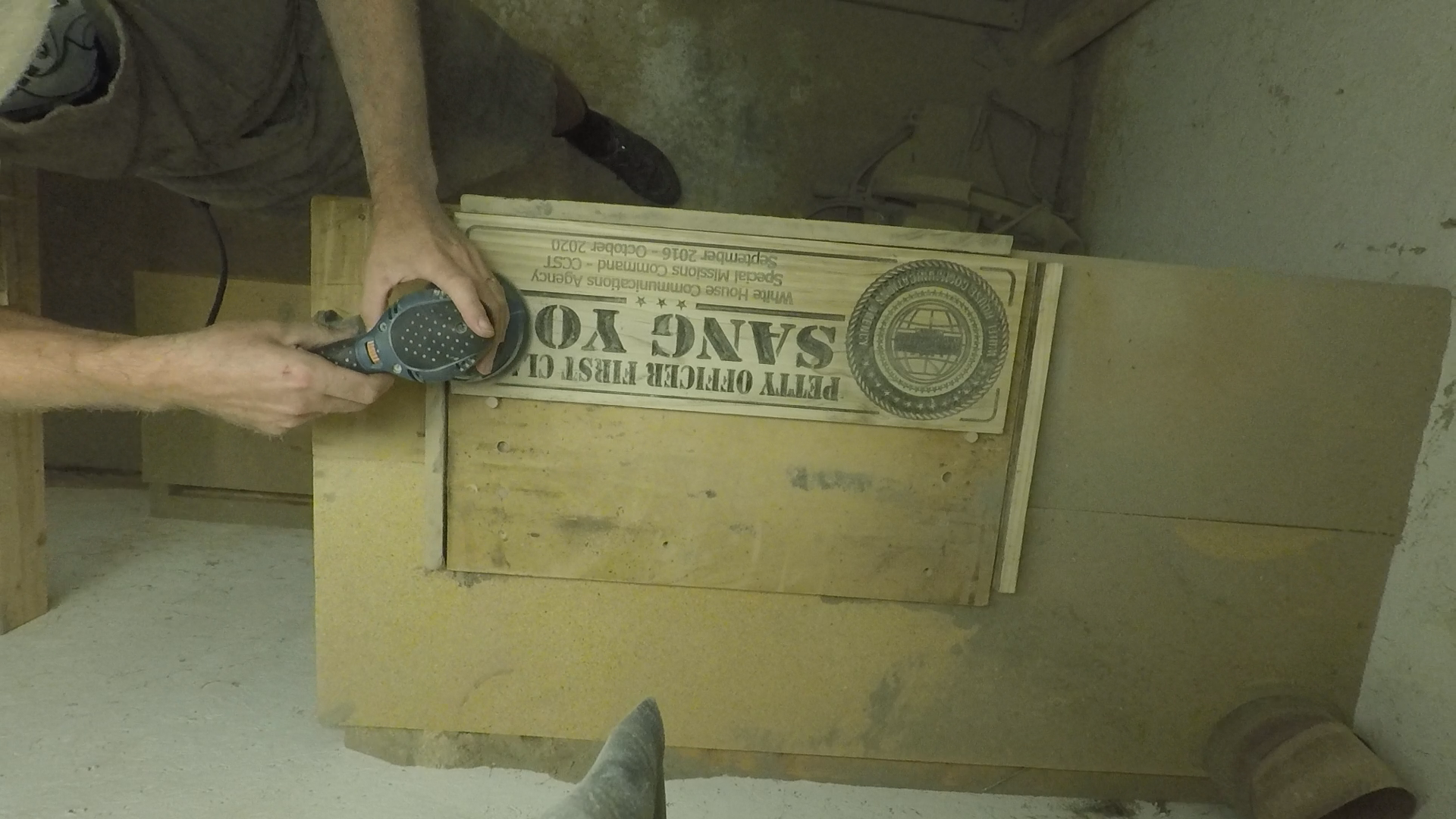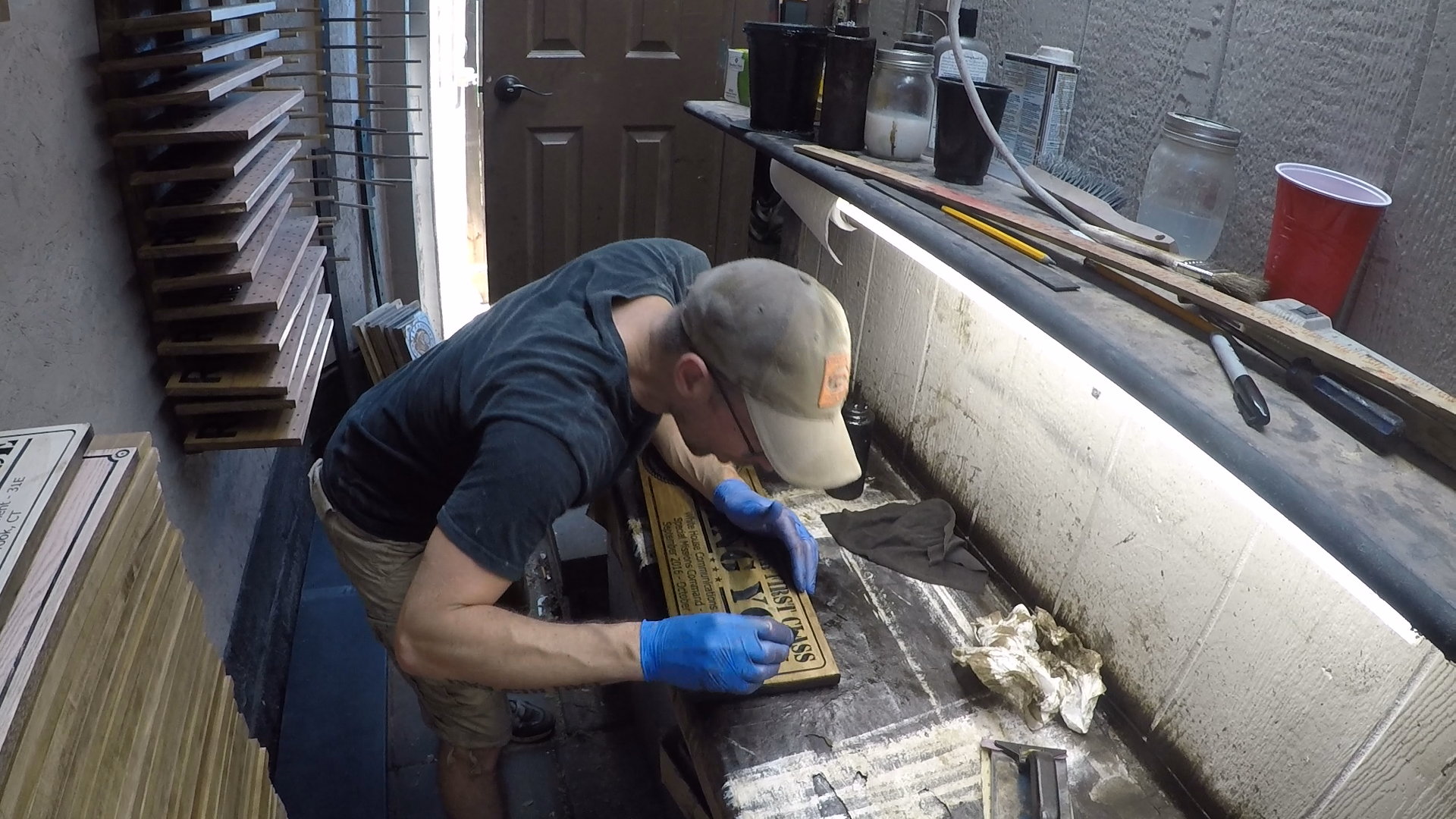 If there is a special person in your life that has served or is serving in the US Military, we would love to take a look at their specific badge or emblem. These are perfect gifts for military retirement, military appreciation, going away gifts, rank advancement, promotion, etc.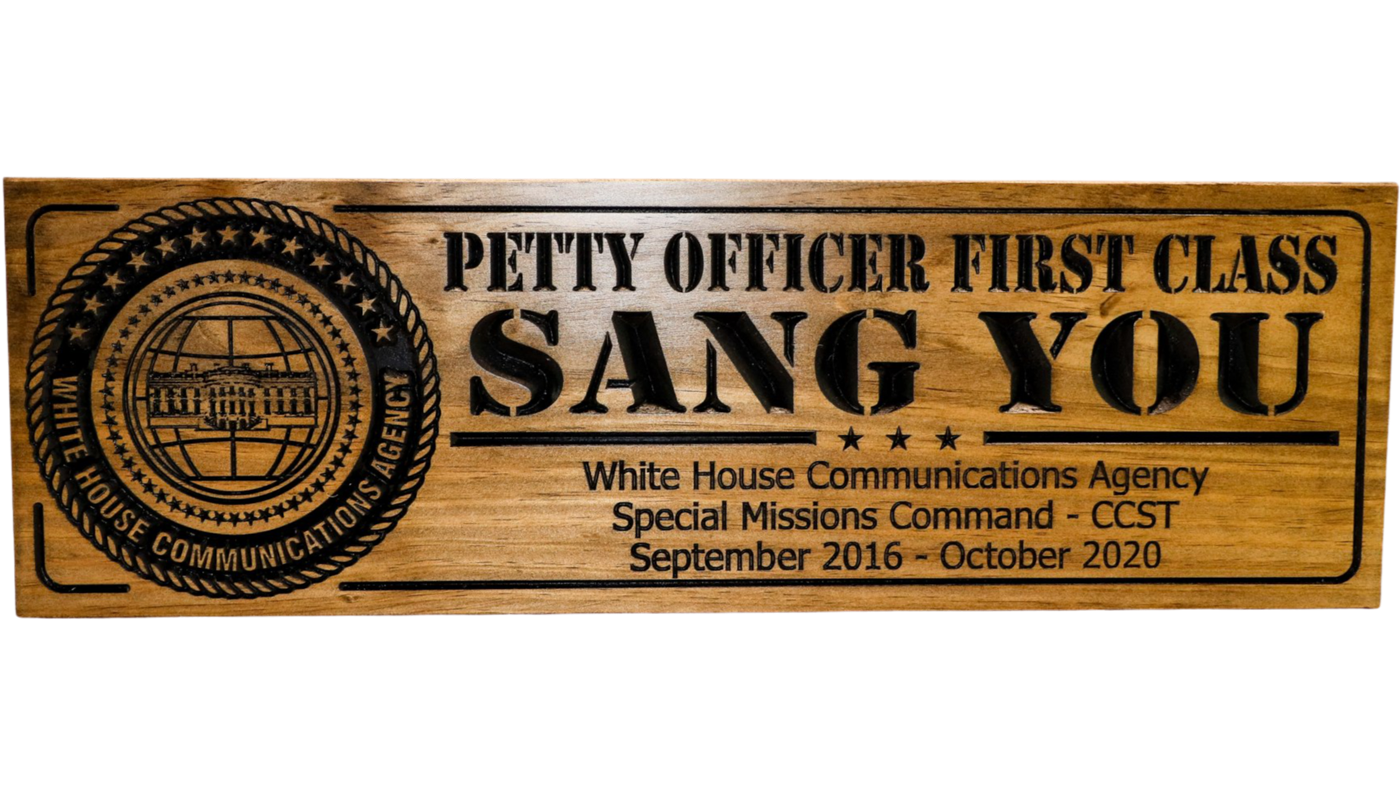 This is the finished sign. Carved on Pine Wood with a Dark Walnut stain. We are happy with the final product and hope it is well-received!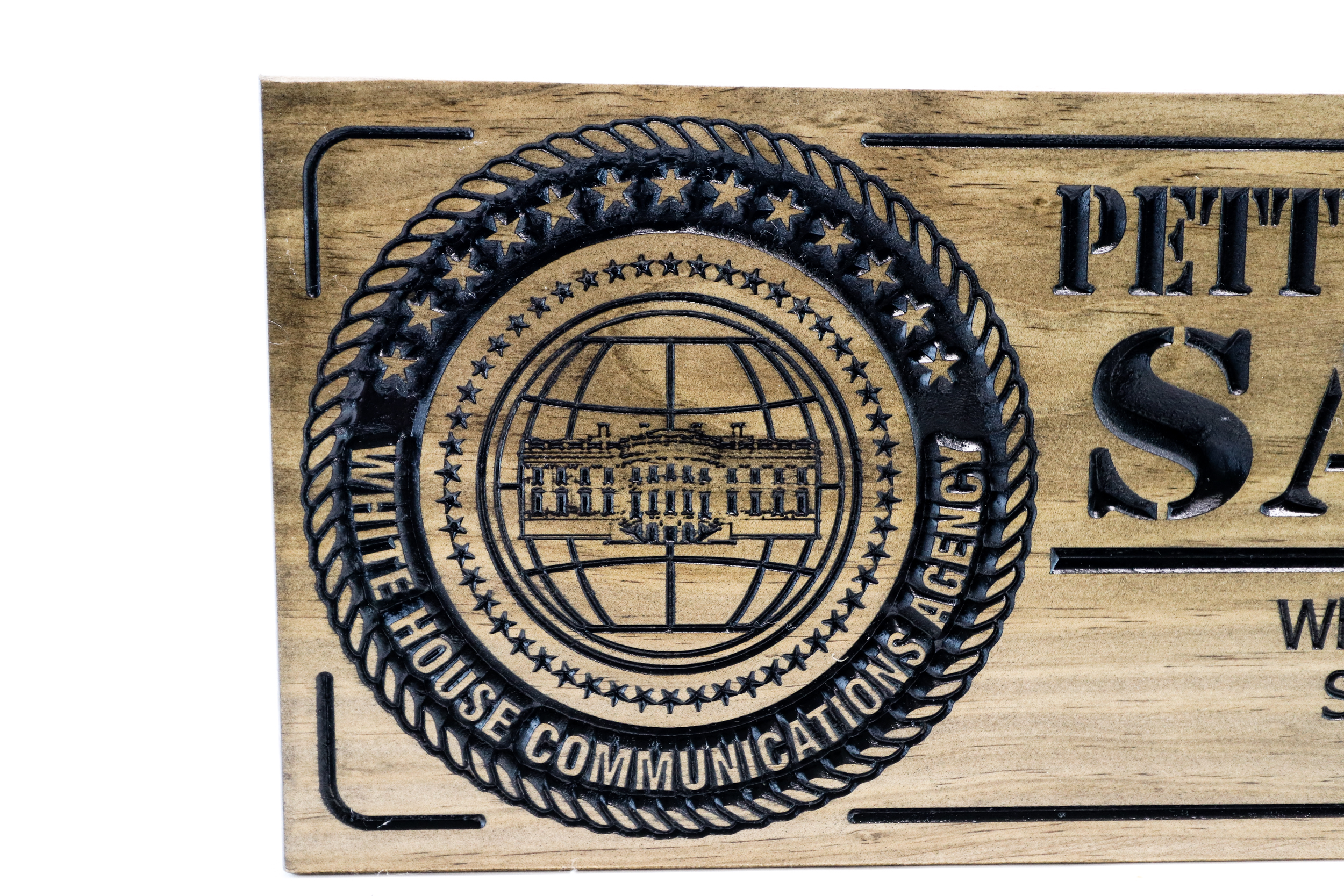 Here is a closeup of the finished emblem. We love the details that show up in the carved White House and each individual star.